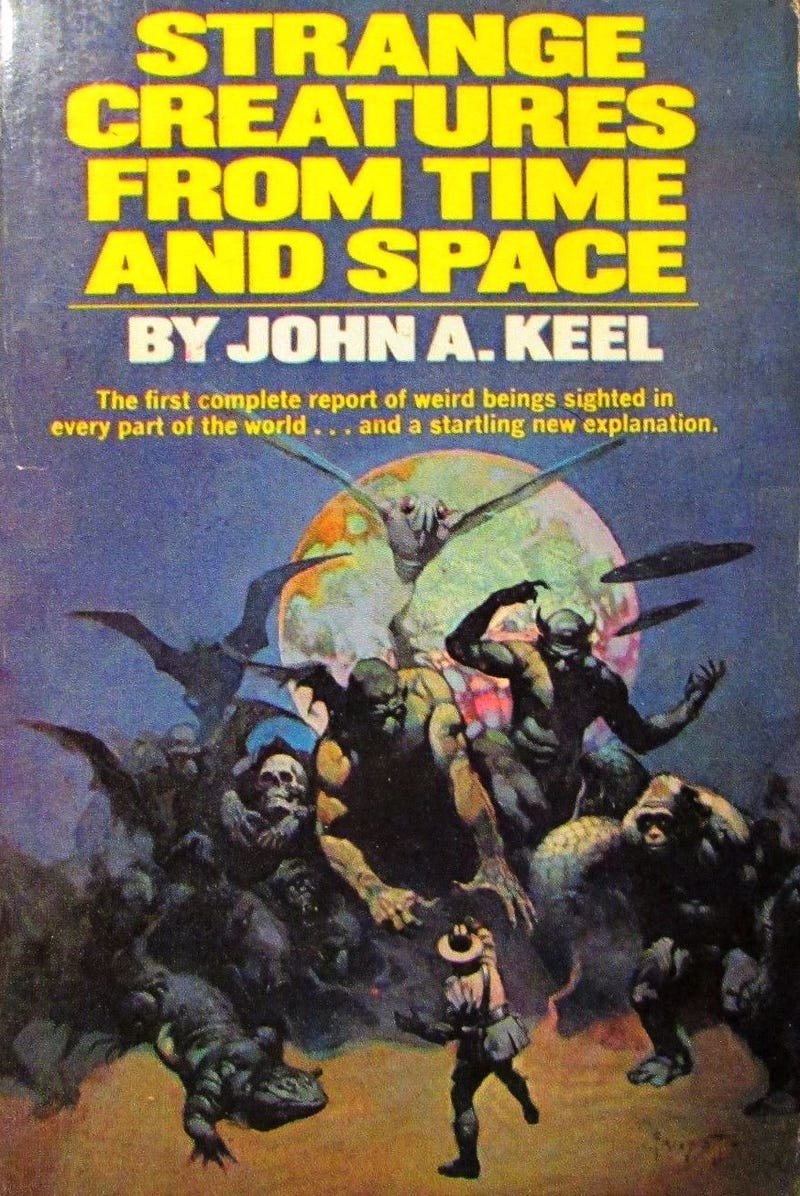 No matter where you live on this planet, someone within two hundred miles of your home has had a direct confrontation with a frightening apparition or inexplicable monster within the last generation. Perhaps it was even your cousin or your next-door neighbor. There is a chance, a very good one, that sometime in the next few years you will actually come face to face with a giant hair-covered humanoid or a little man with bulging eyes, surrounded by a ghostly greenish glow.

An almost infinite variety of known and unknown creatures thrive on this mudball and appear regularly year after year, century after century. Uncounted millions of people have been terrified by their unexpected appearances in isolated forests, deserted highways, and even in the quiet back streets of heavily populated cities. Whole counties have been seized by monster mania, withevery available man joining armed posses to beat the bushes in search for the unbelievable somethings that have killed herds of cows and slaughtered dogs and horses.
John Keel interviewed by Art Bell, 2002.