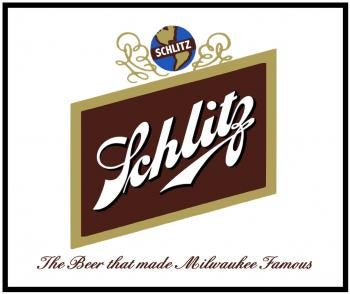 With the growth of smaller craft brewers, some formerly large beer brands are making a comeback with their old formulas. There used to be many hundreds of regional brewers across the U.S., slowly undersold and bought out. Schlitz was one casualty and has returned.
From Wiki:
- Pabst acquisition and revival
In 1999 Pabst Brewing Company gained control of the Schlitz brand with its acquisition of the Stroh Brewery Company. During the reformulating period of the early 1970s, the original Schlitz beer formula was lost and never included in any of the subsequent sales of the company. Through research of documents and interviews with former Schlitz brewmasters and taste-testers, Pabst was able to reconstruct the 1960s classic formula. The new Schlitz beer, along with a new television advertising campaign, was officially introduced in 2008. The first markets for relaunching included Chicago, Florida, Boston, Minneapolis-Saint Paul and Schlitz's former headquarters, Milwaukee. The 1960s classic "gusto" version of Schlitz currently enjoys an almost nationwide distribution in the United States. The classic 1960s theme was also reflected when 1968 Playboy magazine playmate Cynthia Myers became a spokeswoman for Schlitz beer in 2009.
Pabst Brewing Company, now headquartered in Los Angeles, continues to produce Schlitz beer, Old Milwaukee, and four Schlitz malt liquors—Schlitz Red Bull, Schlitz Bull Ice, Schlitz High Gravity, and Schlitz Malt Liquor.
In 2014, Pabst Brewing Company was purchased by American entrepreneur Eugene Kashper and TSG Consumer Partners. The deal included the Schlitz brand, as well as Pabst Blue Ribbon, Old Milwaukee, and Colt 45.
---
---
---
---
---
---
---
---
---
---
---
---
---
---
---
---
---
---
---
---