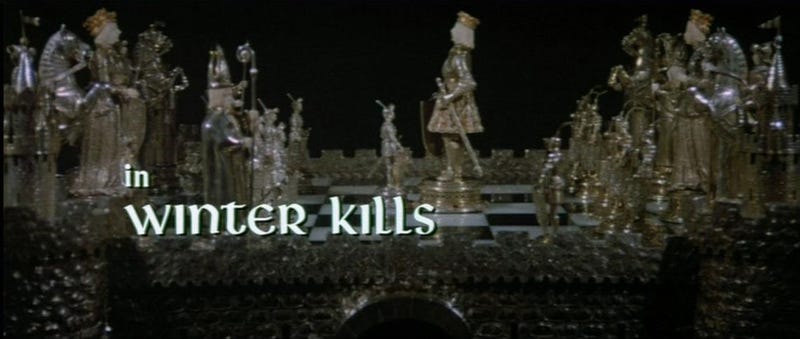 Weird black comedy conspiracy thriller. Something I found in a previous search of Wiki lists for 70s stuff I'd never seen. Jeff Bridges, John Huston, Anthony Perkins, Sterling Hayden, Toshiro Mifune, Eli Wallach, Richard Boone. Written and directed by William Richert. Richard Condon book. It had a colorful and troubled production, to say the least. Coming up next.
Trailers From Hell.
https://www.dvdtalk.com/dvdsavant/s776kill.html
The film original producers were wealthy marijuana dealers Robert Sterling and Leonard Goldberg, who had previously worked on releasing the French softcore Emmanuelle films in the U.S. Many of the film's interior scenes were shot in 1977 at the Greystone Mansion in Beverly Hills, then home to the American Film Institute's film school. The production went so far over budget that it was shut down three times, having declared bankruptcy. Goldberg was murdered (most likely by the Mafia) in the middle of production, for failure to pay his debts, and Sterling was later sentenced to 40 years in prison for marijuana smuggling.


Richert and Winter Kills stars Bridges and Bauer went to Germany and filmed a comedy called The American Success Company (released in 1980), whose distribution rights made enough money for Richert to fund a resumption of Winter Kills two years later. All the same, the film's distributor, Embassy Pictures controlled the final cut.

A few years later, Richert acquired the rights to the film and re-released a director's cut, with a new ending, in 1983.
Imgur article Who Killed Winter Kills? by Richard Condon. It was a conspiracy.